Bedding Products
Shavings and Pellets for Animal Bedding
We Sell Wood Shavings and Pellets for Use in Animal Bedding
Shavings and pellets are generally used as bedding for animals. We carry both white shavings and cedar shavings. We also carry a variety of pellets and animal bedding products, including Advanced Bedding Management solutions.
Check Animal Bedding Product Availability
Availability and prices for animal bedding products may change frequently. We recommend you contact us, or check here for current animal bedding product availability.
Eagle Valley Advanced Bedding Management (ABM)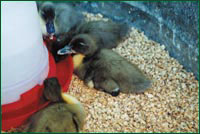 Advanced Bedding Management (ABM), developed by Eagle Valley, is designed to meet the needs of today's equine and pet professionals. It is not an industrial by-product, but instead, was designed to give you greater effective control over your facility's environment.
ABM does this by starting with 100% wood and has approximately 4% starting moisture content. Compared to regular wood shavings it will absorb more moisture and greatly suppresses ammonia. It requires no additives, is bio-degradable and reduces the problem of waste bedding material.
Superior to Traditional Shavings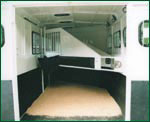 Eagle Valley ABM outperforms shavings 9 to 1. Its rigorous and carefully controlled manufacturing process provides you with the best bedding product available on the market today with numerous direct benefits:
Provides an environmentally friendly product
Maintains a healthier, brighter living area
Offers superior moisture absorption
Requires no additional additives
Efficiently suppresses ammonia
Keeps your animals cleaner
Decreases associated costs
Reduces insect attraction
Reduces bedding costs
Reduces waste
We Take Special Orders
We take special orders to be delivered locally, shipped to you, or picked up at the store.
If you need any help, or want answers to any questions about the products we carry, please feel free to contact us. We are only one phone call or one email away. Our friendly and knowledgeable staff is always ready and eager to help!